Tough as nails.

Green as grass.
Our high-quality industrial poly-sheeting, bags and liners are known for strength and sustainability. From construction and environmental film to waste-management products, we have you covered.
Utility sheeting that gets the job done, every time.
Eco Pro™ Eco-Friendly Sheeting
LEED qualifying sheeting made with 30% PCR content
For use in and around highly flammable locations
Polar™ High Clarity Sheeting
Ultra-clear sheeting for when high clarity is top priority
ASTM-certified vapor barrier for under-slab applications
Find out more
With their strong and durable design, you can rest assured that your products will remain safe and protected during storage and transportation.
Ideal for disposal of asbestos and asbestos-containing materials.
Heavy duty bags perfect for disposing of construction and project waste.
Keep warehouse dust and dirt off your products.
Designed to keep your products secure & protected during transportation and storage.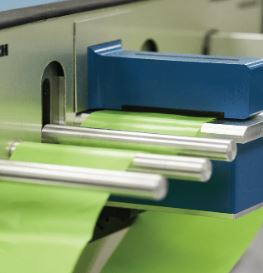 Responsible commercial solutions fortoday and tomorrow.
Download the commercial overview brochure.
Let's
connect
If you'd like more information, use our contact form and we'll be in touch shortly.