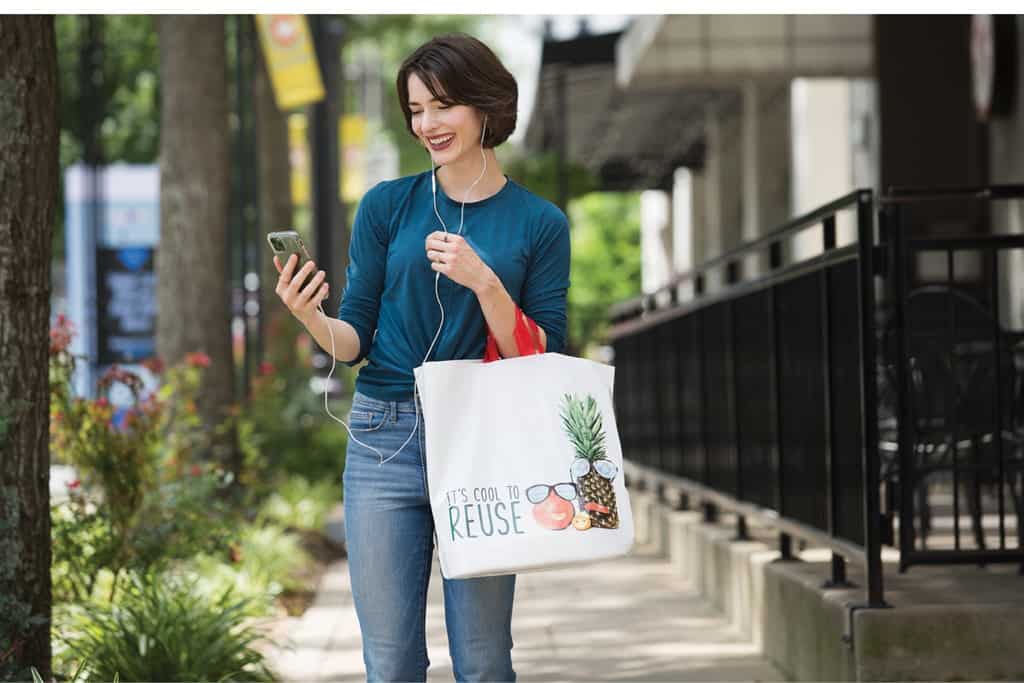 Revolution, Little Rock, Arkansas, is expanding its reach as a provider of closed-loop, sustainable solutions.
Creating sustainable solutions has been a part of Revolution's story since day one.
In the early 1990s, the founders of Little Rock, Arkansas-based Delta Plastics, a manufacturer of agricultural low-density polyethylene tubing, or polytube, discovered a need in their community. Each growing season, farmers use polytube to irrigate their fields. But, because polytube can be used only for one growing season, Delta's founders recognized that farmers in and around Little Rock were accumulating large piles of polytube every year with no way to recycle it.
Delta stepped in to recycle the material that was piling up at farms in the area, forming the collection company Revolution Plastics. Today, these two companies and others operate under the umbrella company Revolution.
"[Revolution] was founded as a practical way to solve the plastic waste problem that was building up on farms," says CEO Sean Whiteley.
Establishing this practical solution for polytube eventually spurred the company to provide circular solutions for other types of plastic scrap, including agricultural films; trash bags; carryout and reusable bags for food service, retail and grocery; and industrial/commercial films.
Revolution is one of the largest recyclers of heavily soiled and contaminated plastics in the U.S., capable of processing more than 150 million pounds of material per year. Since 1998, the company has recycled more than 1.5 billion pounds of plastics.
"We are the largest recycler of heavily soiled agricultural plastic in North America and one of the only companies in the world that has a true closed-loop business model," Whiteley says. "We have our own production plants that make the agricultural film. Once it is used by the farmer, we have our own fleet of specialized vehicles that collect and deliver the used plastic to our wash plants. We then utilize our proprietary washing system to clean and pelletize the film, which we then use to make new products all over again. We manufacture, collect and recycle—a true film-to-film solution."
Revolution's agricultural-focused brands include Delta Plastics, Revolution Ag and Revolution Board; its industrial and commercial brands include Revolution Bag, Rodeo Plastics, Polar Plastics and Jadcore; and its consumer brands include Command and Dailygood Bags. The company also sells Encore certified postconsumer resin (PCR).
"We continue to expand further," Whiteley says. "That's really how the business evolved—all centered around and viewed through the prism of closed-loop, sustainable solutions," he continues.
Finding practical solutions
Throughout the company's history, Revolution has expanded to incorporate a variety of brands and products—from polytube and agricultural film to industrial and commercial film to carryout and reusable bags.
One might wonder how a company that recycles and makes polytube irrigation also could be in the business of making commercial trash bags. Whiteley says creating sustainable solutions for end-of-life plastics is what connects these various products. "We have a core group of closed-loop product lines. We make a product, we sell it, it gets used, we collect it, we recycle it and we use a portion of that recycled material to make the same product over again."
Revolution's agricultural film products use an average of 20 to 40 percent PCR, Whiteley says.
"We can only use a portion of that to make the new product again," he says. "That means we have a big pile of resin, recycled materials, that we can use for other things."
From the resin that cannot be recycled into polytube again, Revolution manufactures products such as trash bags. Whiteley says Revolution's trash bag liner products contain from 70 to 100 percent PCR.
"So, all these product line extensions are ways that we can use PCR to address markets that historically haven't been very green," he says.
Cherish Miller, vice president of sustainability and public affairs at Revolution, says the company can produce more than 150 million pounds of PCR per year.
For many years, the company has sourced materials primarily from the agricultural sector, but Revolution has started to look at other material sources in recent years. "In the last year, we've been focused on adding distribution film to what we recycle," she says. "We've also worked with some retailers as far as store drop-off films. Both are areas we continue to look to expand in."
Expanding its arsenal
Growth is a key goal for Revolution. To that end, Whiteley says Revolution's prior ownership, the Thompson family, decided to sell the business to Arsenal Capital Partners, a New York-based private equity and investment firm, in July 2019. Arsenal invests in middle-market specialty industrial and health care companies. The firm acquired a controlling interest in Revolution, with the Thompson family retaining an ownership stake.
In a statement about the transaction, Dhu Thompson, the company's former majority owner, said, "Building Revolution has been one of my life's passions. I am confident that we have found a partner who will continue to uphold our values and protect the identity, reputation, customer relationships and culture that we have built over the last 25 years. The roots of our company have been to find ways to do what others thought not possible. We have been creating closed-loop recycling systems in the agricultural sector and manufacturing other sustainable plastics with up to 97 percent PCR content for many years."
He added, "By partnering with Arsenal, our past is just the beginning of what we can achieve across the marketplace."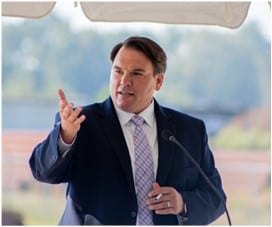 "We needed an equity partner, an investment partner, that would allow us to really achieve the next level of growth and expand our network, our operations and our services," Whiteley says of the sale. "So, Arsenal has come in as an additional investor to help us finance that growth."
He adds that Arsenal has delivered on its promise to Revolution to finance and spur additional growth. Since Arsenal took over ownership of Revolution about two years ago, the company has invested $20 million in an expansion at its Little Rock headquarters and has added wash and recycling capacity in its Stuttgart, Arkansas, location.
"Our focus is to use as much postconsumer resin as possible in all the products we make, and this investment will allow us to increase this in our construction film and sheeting and agricultural film," Miller says of the Little Rock expansion.
Revolution is adding two blown film lines that can produce 40 million-plus pounds of film products per year, she explains. "This added capacity is specifically designed to manufacture film that incorporates high levels of postconsumer recycled plastic, a cornerstone of Revolution's unique manufacturing model."
Miller adds that the Little Rock expansion will be done this year.
Since Arsenal took a majority stake in the business, Revolution also has acquired three other businesses: Pak-Sher in Kilgore, Texas, which now is part of Revolution's Command brand; Polar Plastics, a producer of blown plastic film and bags in Oakdale, Minnesota; and Jadcore, a postindustrial recycling operation in Terre Haute, Indiana.
"All of those [acquisitions] have been made possible because of the contributions—not just financial but also analysis and insights—from the Arsenal team," Whiteley says.
With acquisitions, he says, cultural alignment is essential.
With the Jadcore acquisition in February of this year, Whiteley says Revolution ensured the companies had similar cultures with regard to how they approach customers, communities and employees and similar business models. But, he says, the product mix Jadcore offers is quite different.
"They focus on postindustrial recycled content; we focus on postconsumer recycled content," Whiteley says. "All of it needs to be recycled, it's just a little bit different raw material stream. That addition has been great. They are recycling more than 100 million pounds per year of material."
---