Products you need.

Performance you can count on.
Browse All Products
We make products using as much recycled content as possible for a variety of industries and applications.
Achieve optimum performance in the field with the leading brand of polytube for over 25 years.
Find out more
Grain storage solutions in a variety of sizes to help you operate more efficiently.
Keep your grain dry and safe with high performance bunker cover film.
Keep your crops protected from environmental conditions to ensure maximum growth and a good harvest
Nursery & Greenhouse Film
Plastic greenhouse sheeting in clear and black and white varieties is the most cost efficient and effective solution for your grow operation needs
ASTM-certified vapor barrier for under-slab applications
Find out more
Utility sheeting that gets the job done, every time.
For use in and around highly flammable locations
Polar™ High Clarity Sheeting
Ultra-clear sheeting for when high clarity is top priority
Promote your brand and meet consumers' growing demand for sustainability.
Deliversafe™ Tamper Evident Bags
Tamper-evident bags ensure food arrives safely
EZ-open handle & flat bottom for fast loading
Easy-to-carry loop handles, traditional tote style
CalRecycle approved bags made with certified PCR
Safe, convenient beverage carryout solutions for individual and bulk
Low-cost option for takeout items of all kinds
Keep food safe and fresh while saving time & money
Cover everything from storage & warming to cooking, baking & roasting
Food protection solutions you can count on
Specialty food bags in a variety of sizes are grease-proof and microwavable
Heavy duty bags perfect for disposing of construction and project waste.
With their strong and durable design, you can rest assured that your products will remain safe and protected during storage and transportation.
Ideal for disposal of asbestos and asbestos-containing materials.
High performance PCR rigorously tested and certified to ensure consistency and best-in-class purity
Find out more
Certified, post-industrial resin that consistently meets highest requirements in quality and performance
Find out more
High performance machine film with a proprietary blend for 300% stretch.
Find out more
25% PCR content, ultra stiff hand wrap with optimum load holding force.
Find out more
Proprietary resin blend using state-of-the-art 'Elastin Technology'
Find out more
Ultra stiff hand wrap with optimum load holding force.
Find out more
High puncture resistance and extraordinary elongation properties.
Find out more
Operator-friendly pre-stretch film for maximum performance and efficiency.
Find out more
With our advanced capabilities, we can tailor the right product for your needs, including custom colors and sizes.
Switch to our original closed-loop solution, made with up to 97% recycled content.
Can liners made from the highest-quality certified PCR that exceed environmentally preferred requirements without costing more
Find out more
High quality bags made from post-industrial recycled resin offer guaranteed tensile strength, elongation and puncture resistance
Find out more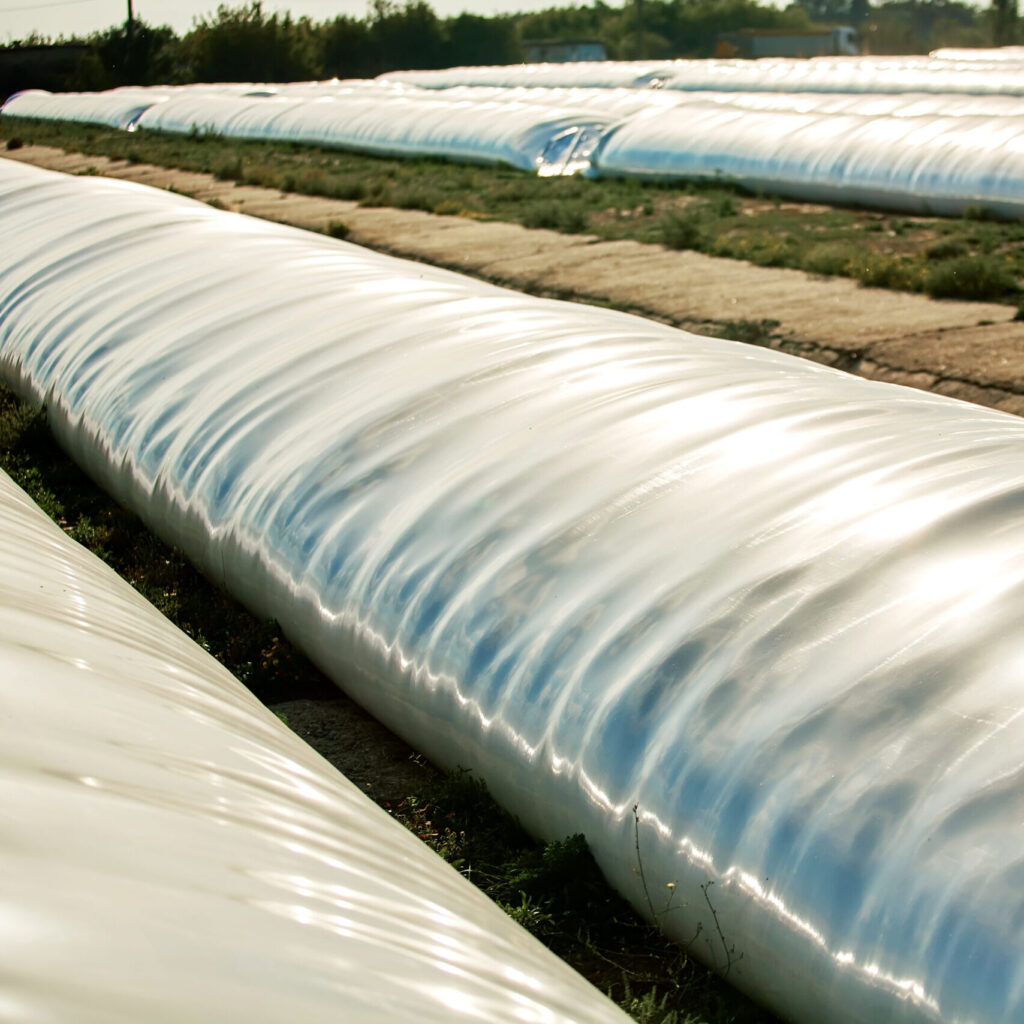 Sustainable solutions for today and tomorrow
For over 30 years, we've dared to think differently about plastics. Where others see landfills and waste, we see potential for a sustainable loop model that has infinite impact.
From the world's largest recycler of heavily soiled ag plastics
From collections programs to tolling and brokerage, we recover, clean and process more than 300 million pounds of material each year.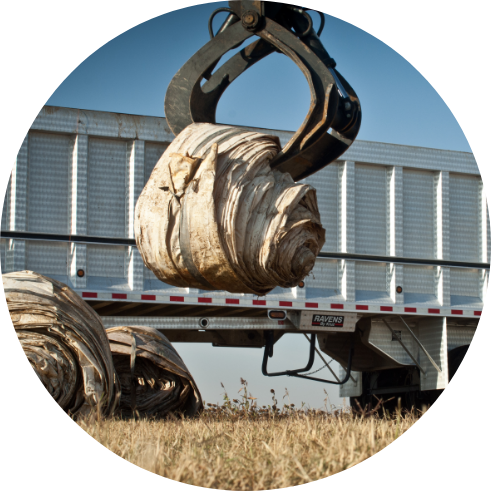 Let's
connect
If you'd like more information, use our contact form and we'll be in touch shortly.