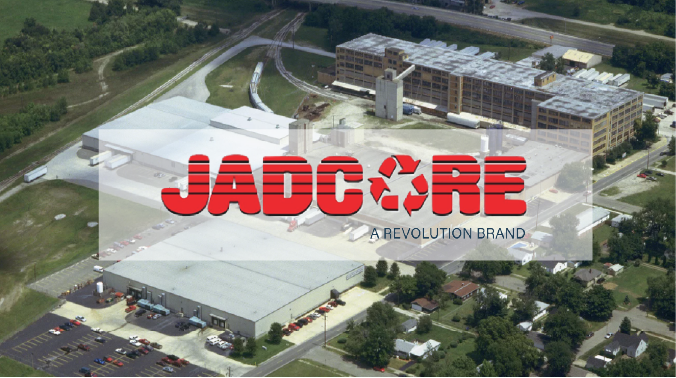 We are pleased to announce the acquisition of Jadcore, LLC by Revolution. This merger brings together two longstanding leaders in sustainable plastics manufacturing and will expand Revolution's closed-loop capabilities and presence in the Midwest market.
"Jadcore has built an exceptional business rooted in sustainable solutions, best-in-class production capabilities, outstanding product quality and world-class customer service. Our shared values create an exciting opportunity for collaboration, and we feel very fortunate to welcome the Jadcore team to our Revolution family. We look forward to working together, learning from their expertise and helping to contribute to their future growth and success. We are confident this merger will strengthen our combined ability to serve new end markets and deliver closed-loop collections, recycling services and manufacturing solutions rich in recycled content."
– Sean Whiteley, Revolution CEO
Read the full announcement HERE.
---