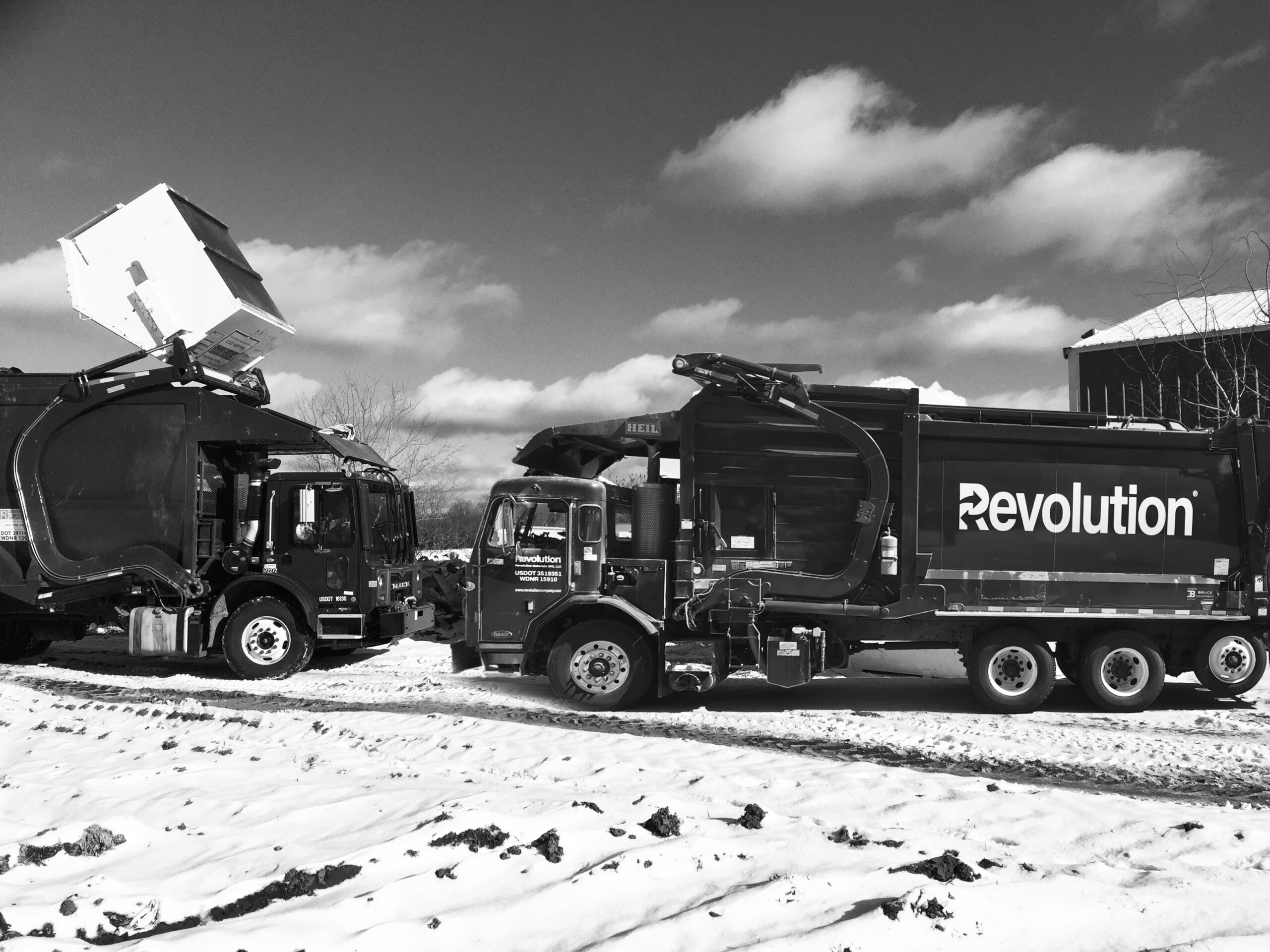 Flower Mound, TX – February 20, 2023 – Revolution announces expansion of the Push for Pick Up app to provide dairy farmers in Wisconsin access to a convenient process to recycle used plastic agricultural products at no cost.
According to the State of Wisconsin's Department of Agriculture, Trade and Consumer protection in September 2022, Wisconsin is home to nearly 6,300 dairy farms, which is more than any other state. The state also has 1.28 million cows that call Wisconsin home. The state Department of Natural Resources has calculated that 15 to 20 pounds of plastic are used per cow every year in Wisconsin. Further, dairy industry experts estimate a 300-head dairy farm that uses plastic silage bags may produce as much as 6,000 pounds of plastic waste a year.
The Push for Pick Up app is a simple solution for farmers to recycle the large amounts of plastic material used on their farms. In 2016, Revolution initiated a program to provide complimentary dumpsters to thousands of farmers across Wisconsin and continues to service those dairies today, offering a convenient, hassle-free process to recycle used silage bags and bunker covers. Now, with the innovation of the Push for Pick Up app, Revolution welcomes all dairies that can provide their own front-load 6ft wide dumpsters to join the program free of charge.
After downloading the app and verifying their dumpsters' locations, farmers are able to request and track pick up from their mobile device in real time. Once a request is submitted, Revolution's team collects the content from the dumpster, washes it and processes it into new plastic products including agriculture materials, trash bags and grocery bags.

"In Wisconsin, we have diverted over 130 million pounds of plastic from the landfill and from the material being burned or buried," says Price Murphy, Vice President of Strategic Sourcing and Operations for Revolution. "Access to the Push for Pick Up app will provide farmers in Wisconsin a convenient way to notify our team of the location where materials need to be picked up, so we can collect it in a timely manner and provide room for more plastic products to be recycled."

Push for Pick Up is a proprietary geolocation technology developed by Revolution and launched as a user-friendly collections app for polytube in the spring of 2021. The app is available for both iOS and Android mobile devices. It is also available in Arkansas, Louisiana, Mississippi and Missouri for recycling used plastic polytube. Revolution, a leader in sustainable loop plastics, is at the forefront of sustainable solutions for today's farmers and strives to help farmers across the country meet environmentally-responsible practices.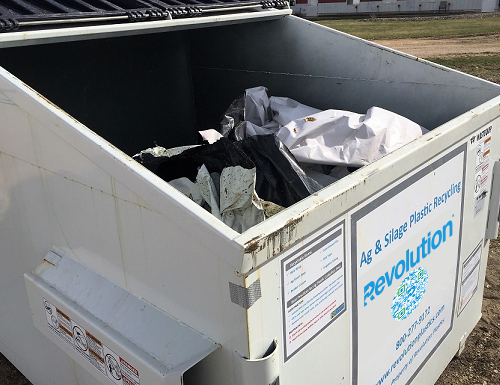 For additional information or questions about the Push for Pick Up app, visit pushforpickup.com or email logistics@revolutioncompany.com.